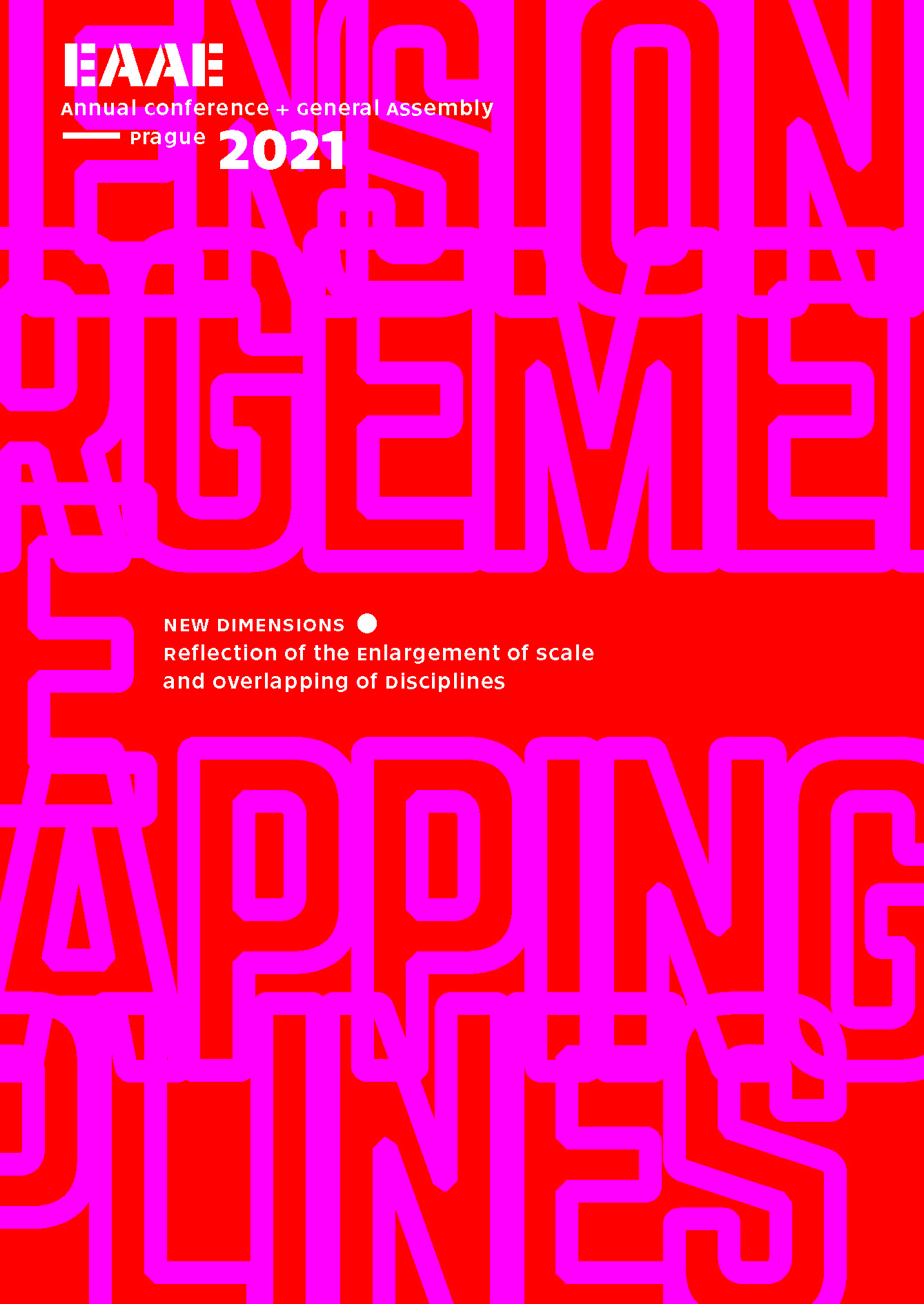 New Dimensions - EAAE Annual Conference 2021
FA ČVUT Prague, 25-28 August 2021
Editors: Irena Fialová, Kateřina Rottová
Organizational Committee: Dalibor Hlaváček, Irena Fialová, Kristýna Sedlaříková, Kateřina Rottová, Jan Jakub Tesař, Jana Tóthová
Programme Committee: Ladislav Lábus, Irena Fialová, Oya Atalay Franck, Dalibor Hlaváček, Jan Jehlík, Michal Kohout, Jan Kristek, Regina Lokoutová, Osamu Okamura, Ivan Plicka, Jiří Plos, Zdeněk Zavřel
Preface
The conference, entitled "New Dimensions", focused primarily on the increase in scale and the overlapping of disciplines in the practice and education of architects, urbanists and landscape architects. The Faculty of Architecture CTU considers the overlapping of these disciplines in its educational programmes and wants to discuss and share its experience on this topic.

 

With each of the EAAE Annual Conferences, we delve into a topic we are concerned with in our everyday lives as architectural educators, researchers and leaders. 'New Dimensions' addressed different aspects of our professional fields as architects, urbanists and landscape architects. One of these dimensions, if not the dimension, is sustainability and the development of a social model for a healthy planet.
Talks
Steven Holl based his entire discussion on the following factors: Embrace green landscape space, Maximise fresh air and natural light, Open circulation + Social space, Outside simulcast, distanced seats in auditorium, Ecological integration. Each of these factors is associated with Holl's projects as examples.

Panel moderated by Osamu Okamura, Architect, teacher and Dean of the Faculty of Arts and Architecture of the Technical University in Liberec / FUA TUL.